FULL SERVICE
FULL CREATIVE
FULL RESULTS
Overview of Capabilities
Peak Seven has extensive B2C and B2B experience working in a variety of verticals such as yachting/boating, fitness, spirits, and real estate. We are unique in that we offer up the full scope of the agency's in-house team in our flat rate retainers based on an allocated amount of hours. This allows us to pivot the strategy as needed and lets our clients ask for services without being "outside the scope". We understand the scope will fluctuate as needs adjust based on marketing initiatives.
* Required
Sending your data...
ACCOUNT MANAGEMENT
Highly Skilled Account Managers/Coordinators
Client Strategy
Meetings, Phone/Zoom and Written communication
Market Expertise and Knowledge
Coordinate/negotiate Outside Vendors

BRANDING
Brainstorming and Strategy
Competitor Research
Market Research
Customer/User Persona
Brand Identity
Logo Design
Brand Messaging
Brand Positioning
Brand Voice
Typography Selection
Color Palette Selection
Traditional Media Creative Design
Digital Media Creative Design
Style Guide Creation
Style Guide Implementation

DIGITAL MARKETING
Lead Generation Campaigns
e-Commerce campaigns
Event Marketing campaigns
Strategy + Implementation
Creative Design + Ad Copywriting
Major Ad Channel Support for Google Ads, Microsoft Ads, Facebook/Instagram Ads/TikTok Ads
Media Channel Management for Zillow, Realtor.com
Display & Native Ad Channels
Support for Programmatic/OTT/Device ID/Call campaigns
Audience Engineering and Management optimizing GEO/Demo Targeted re-Targeting
Campaign Architecture
Accurate Campaign Reporting
Call Tracking
Live Dashboards

SEARCH ENGINE OPTIMIZATION (SEO)
Local SEO
Link Building
Off-Page SEO
Conversion Rate Optimization
Shopify SEO
Keyword Research
Comparing keywords against competitors
Detailed SEO Reporting
Technical On-Site Optimization
Targeted Content Development
Google Schema
Best Practices to increase SERPS ranking
Local Citation Building
Review and Overhaul of Website Menu
Content Writing

SOCIAL MEDIA
Strategy, Implementation
Content Creation
Content Scheduling
Channel-Specific Copywriting
Account/Profile Creation and Optimization
Hashtag Management
Asset Management (Graphics, Video, GIFS)
Analytics and Hashtag Listening
Monthly Reports

EMAIL MARKETING
Strategy + Implementation
Design and Copy
Drip Campaigns
Messaging/Offers Creative
Competitive Research

WEBSITES + TECHNOLOGY INTEGRATIONS
Custom Web Development
WCAG 2.1 AA Compliance
Custom 3rd Party Integrations
Faceted and Full Text Search
Campaign Specific Landing Pages
Marketing Automation (CRM, ESP, CMS, etc)
Tag Manager Strategy and Data Integrity
A/B Testing Setup and Analysis
Multi-Channel Attribution Modeling
Business Intelligence Dashboards
User Behavior Insights
Cost-Per-Acquisition Analysis

ADVERTISING+MEDIA
Print and Digital
Media Strategy
Media Planning
Media Buying
Digital Media
Print Media
Broadcast – TV/Cable and Radio
Outdoor + Out-of-Home
Audio and Video Streaming
Cross Promotions
Stewardship, Maintenance and reporting of all Campaigns

VIDEO + PHOTOGRAPHY
Concepting
Script Writing
Storyboarding
Model and Talent Selection
Voiceover
Art Direction
On-Site Direction
Post Production
Color Correction
Video Editiing
Sound Editing
Motion Graphics
Optimized Output and Exports

EVENTS
Our Company Peak Events
Complete Staffing
Strategic Planning
Theme and Decorations
Catering (Our Chef or Other)
Tents, Tables, Chairs, Specialty
Sophisticated or Simple + Large or Small
Simple Billing
"Just Show Up"
MANY REFERENCES AVAILABLE UPON REQUEST
Our Branding Strategy:
Launching a brand is a very exciting and creative process that we are passionate about at Peak Seven. Creative design and branding are the foundational blocks that Peak Seven was created upon. Our seven-step process has been successful for many clients in multiple verticals since 1999. One of the reasons we can collaborate so closely with our clients and be agile enough to brainstorm ideas as needed is because we have an entire staff of Art Directors. This allows our creatives to interact with the account and digital team of the agency which in the end delivers a well-thought-out branding strategy. In today's world of "we need to launch yesterday" our in-house teams work parallel to each other to get the brand established and launched to the market promptly.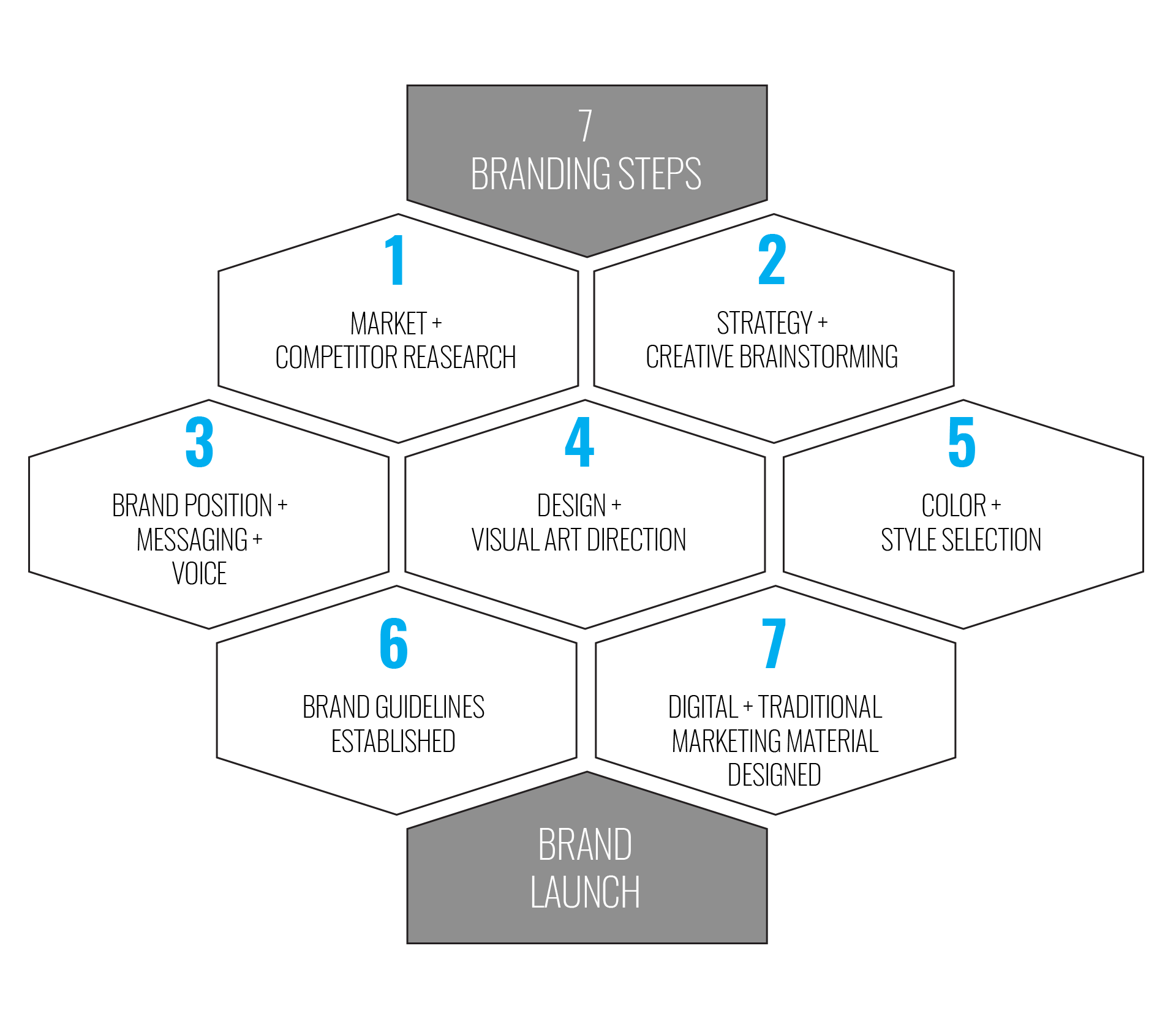 Analytics Strategy & Lead Flow
Attracting traffic and engaged users to your website is important. It's also crucial to study the behavior patterns of users, popular pages, and resources that generate the most leads on your website. Analytic reports provide this valuable insight. We observe patterns to discover details about your traffic and which specific campaigns are performing at the highest level, out of all the leads that are being generated all the way down to the sale inside your CRM. We don't strictly measure performance by how many leads were generated but also by the quality of leads that are qualified. Tying in Google Analytics data with CRM data is crucial to making quick decisions.
We also develop easy to understand business intelligence dashboards and reports that bring together data from all sources. Dashboards allow us to take the pulse of your marketing campaign in real time. This is gives the ability to determine what marketing channels are producing positive and negative ROI.
Our primary focus is to generate new, high quality converting leads. The core of this strategy is to attract, educate, convert, and retain clients. We will use a wide variety of marketing and advertising channels to reach your target audience and focus on what works best.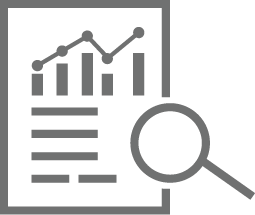 PEAK ONE PAGE REPORT
Spend/Budget Forms (leads) • Phone Calls (leads)
Conversion Rate • Cost-Per-Lead Sources
Appointments Made/Kept • Cost Per Sale
Brand Exposure/Impressions • Market Share Online
Recommendations