26 North Yachts
---
Branding, Web Dev, Video Production, Photography, Signage, Events, Ad Campaign, Merchandise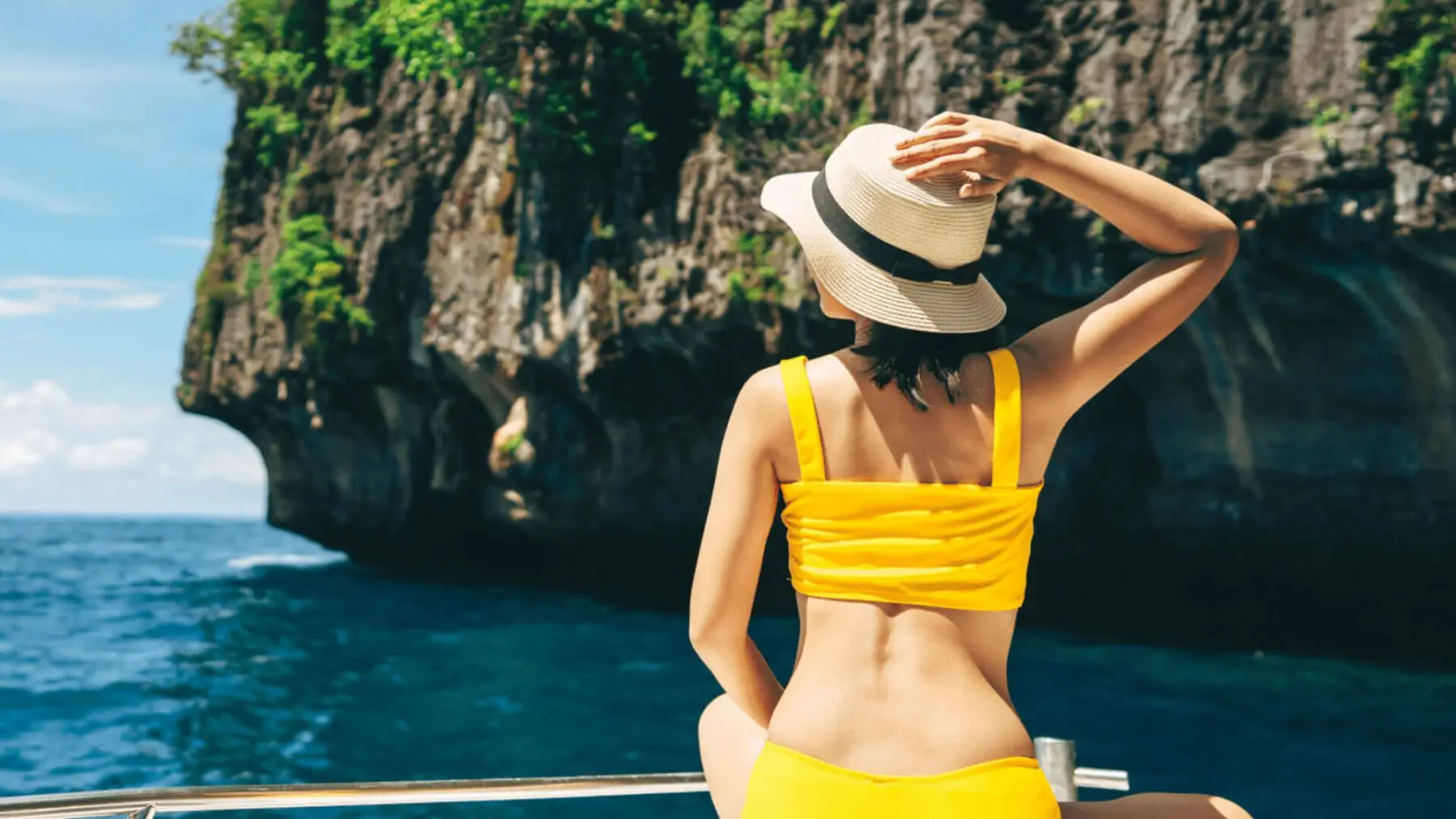 Setting Sail In Lux Style
Scope of Work
Branding
Web Dev
Video Production
Photography
Signage
Events
Ad Campaign
Merchandise
Peak Seven embarked on an exciting rebranding journey with 26 North Yachts, bringing a fresh and captivating new look to their brand.
A standout element of this redesign was the creation of an exceptional award-winning magazine, serving as a testament to the luxurious world of yachting and beyond. This magazine not only celebrated the epitome of luxury but also served as a powerful tool to connect with the core audience, keeping 26 North Yachts at the forefront of consumers' attention. With captivating content and stunning visuals, the magazine became a captivating platform to showcase the allure and prestige of the yachting industry. By seamlessly integrating the magazine into their brand strategy, Peak Seven ensured that 26 North Yachts remained a captivating presence in the minds of discerning consumers, further solidifying their position as a premier player in the luxury yacht market.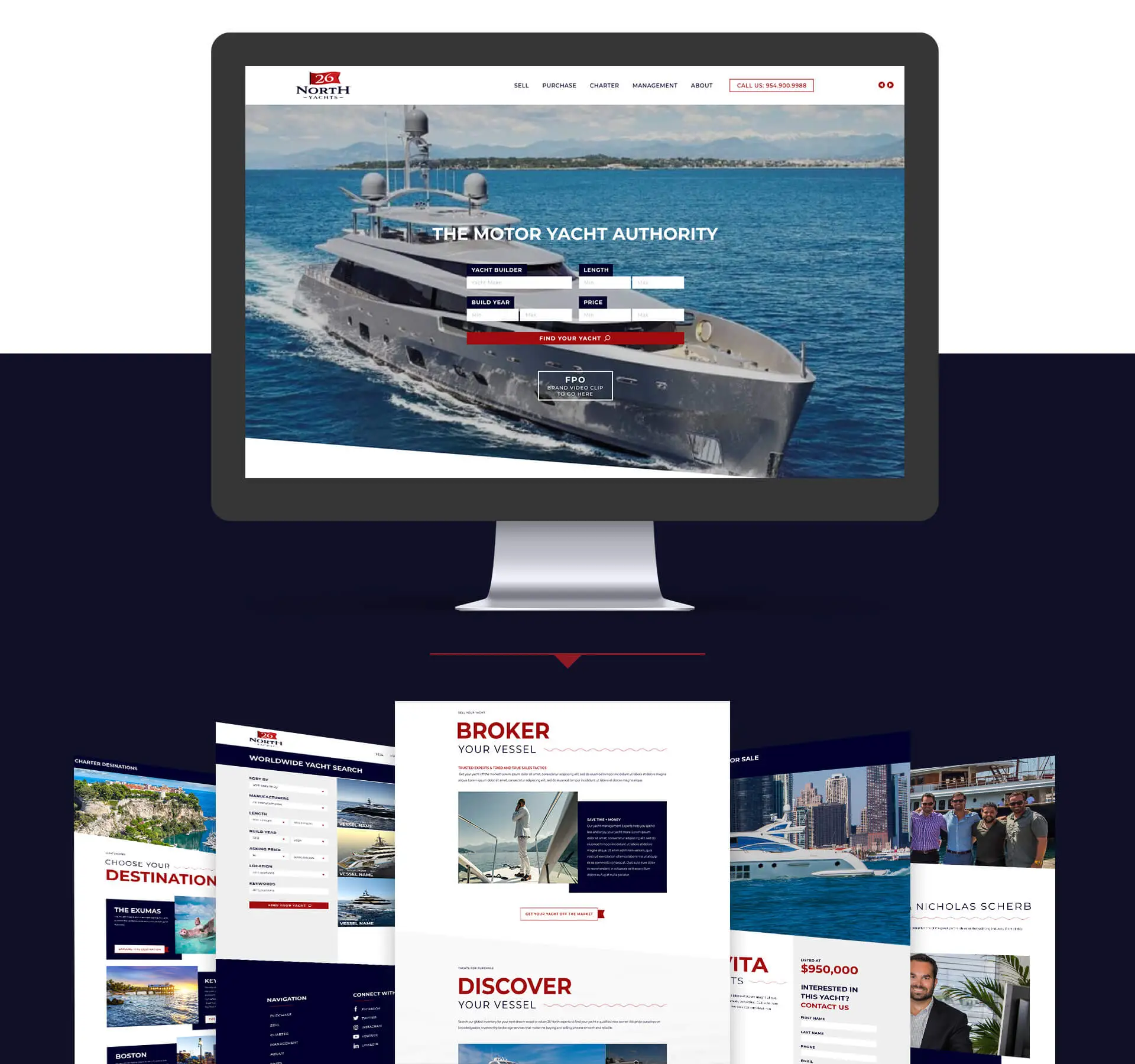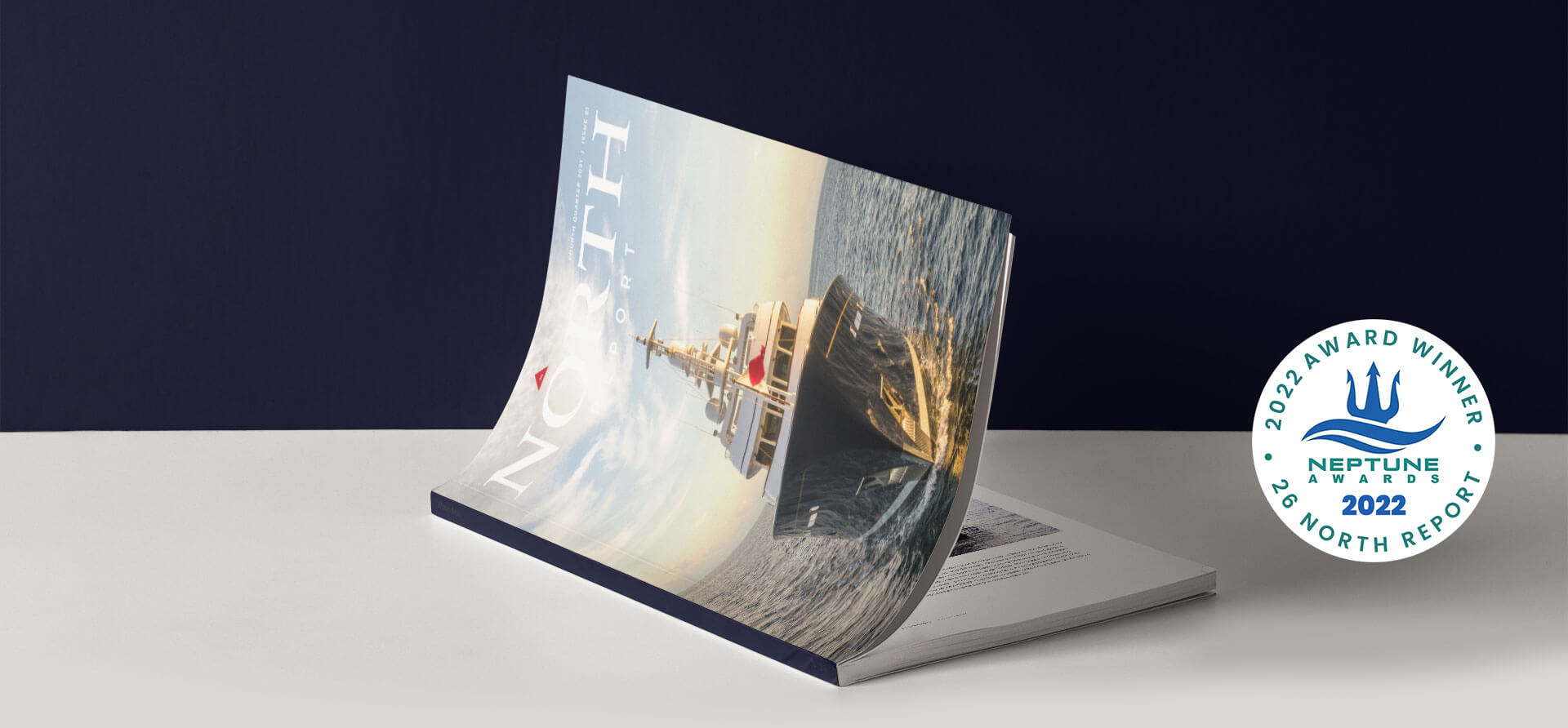 THE NORTH REPORT
The NauticALL brand identity contains three parts: the logomark, wordmark and tagline. When used together, either vertically or horizontally, the elements in this lockup must be spaced proportionately and follow the color and presentation rules outlined herein.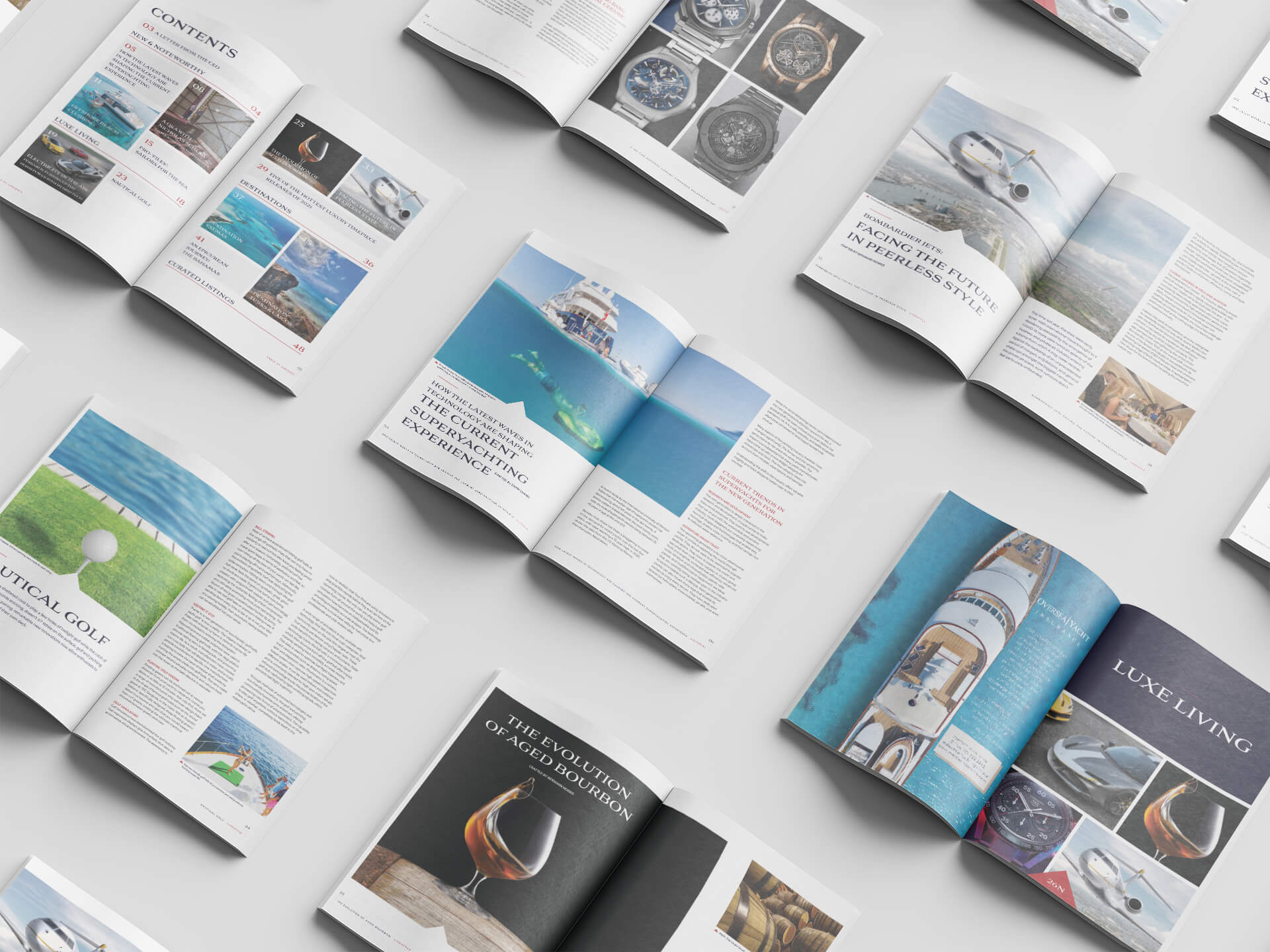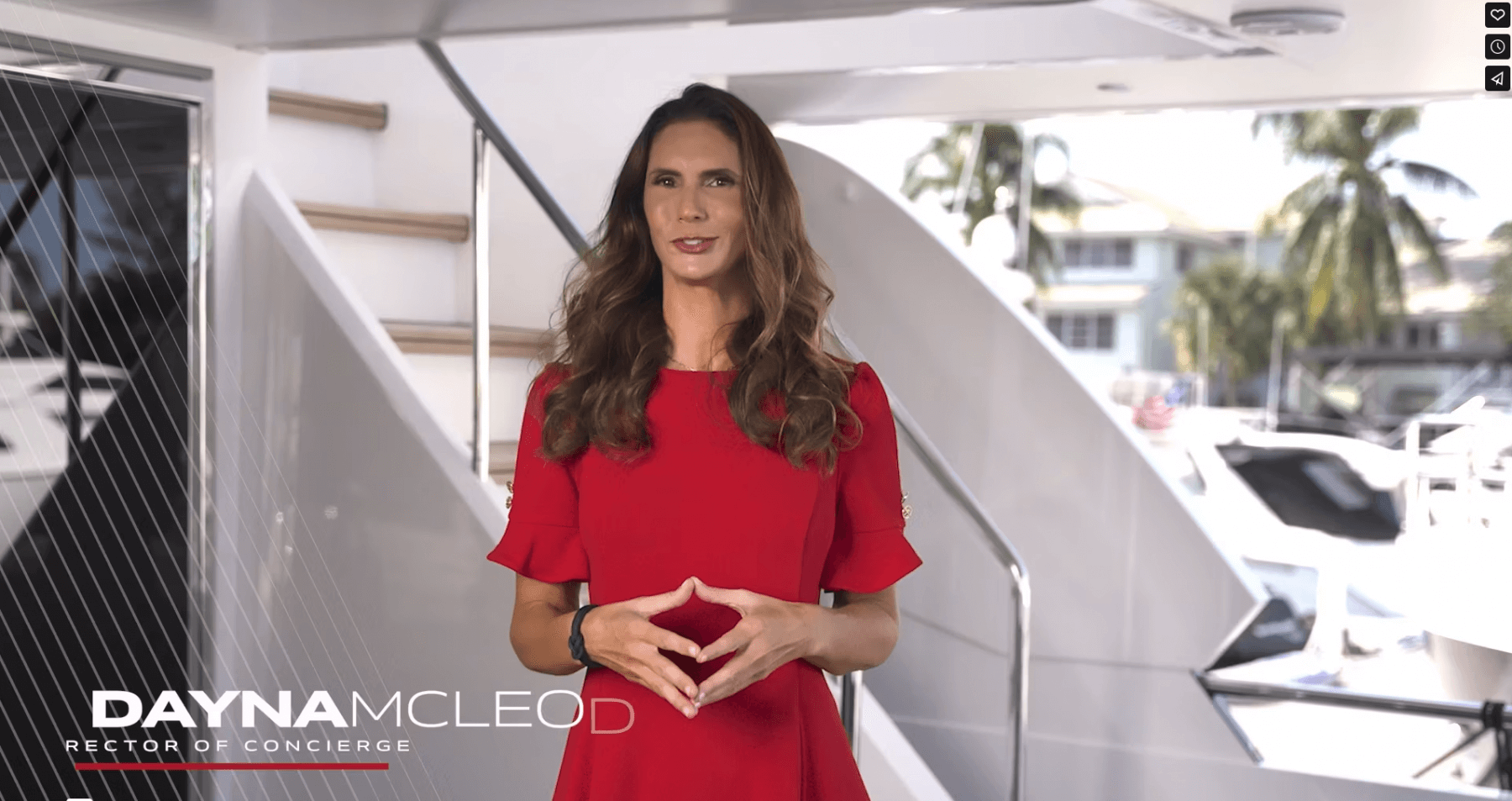 150 East Palmetto Park Rd.
Suite 800
Boca Raton, FL 33432

621 Kalamath Street
Suite 135
Denver, Colorado 80204

15476 NW 77TH CT,
Suite 318
Miami Lakes, FL 33016
lest's Chat
Privacy Policy: By filling out and submitting this form, you are giving consent to receive communication from Peak Seven in the form of email, text, phone, and mail. Your data will only be used by Peak Seven. We will take all the steps reasonably necessary to ensure that your data is treated securely and that no transfer of your Personal Data will take place to an organization outside of Peak Seven's companies. We use cookies and similar tracking technologies to track the activity on our Service and we hold certain information. No method of transmission over the Internet or method of electronic storage is one hundred percent secure. We strive to use all commercially acceptable means to protect your Personal Data. You may unsubscribe at any time.
---