Independent State
---
Branding, Web Dev, Video Production, Photography, Signage, Events, Ad Campaign, Merchandise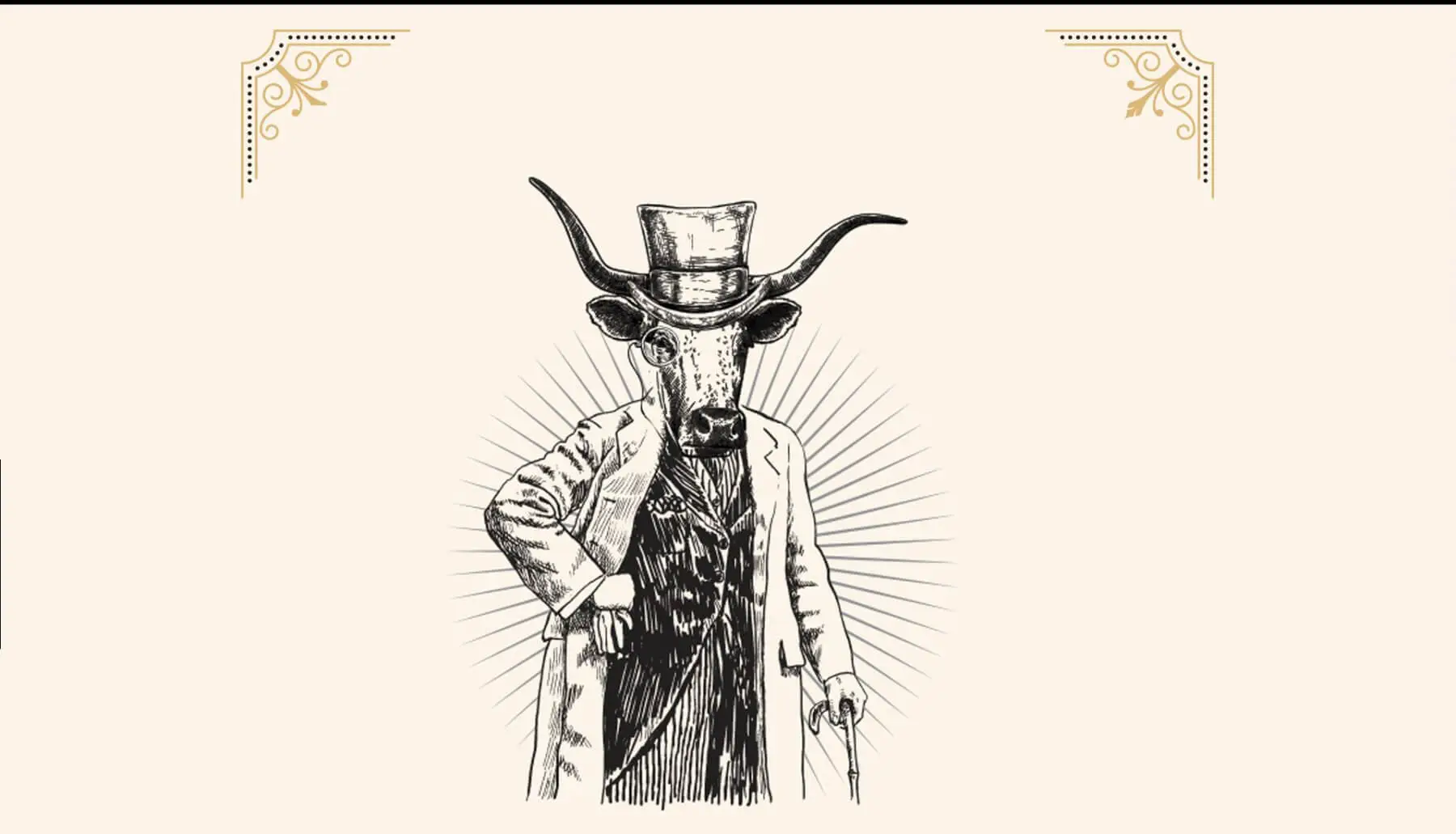 The Spirit of Creative
Scope of Work
Branding
Web Dev
Video Production
Photography
Signage
Events
Ad Campaign
Merchandise
The bottles designed by Peak Seven for Independent State, a line of Texas spirits, are a true testament to the creative freedom and innovation that went into their creation.
Curated by Bartholomew T. Steeringer
With little to no direction, our agency unleashed its imagination, resulting in stunning bottles that capture the essence of Texas in a unique and captivating way. At the heart of these designs is the Longhorn Steer character, a tribute to the iconic Texas state mascot. This character, brought to life with a rich backstory, embodies the spirit and pride of Texas while boasting a style that is both unique and undeniably cool. The bottles stand as a visual representation of Independent State's dedication to honoring their Texas roots while making a memorable impression on anyone who comes across them. The designs speak for themselves, showcasing the perfect blend of creativity, storytelling, and exceptional craftsmanship, making these bottles truly stand out in the spirits industry.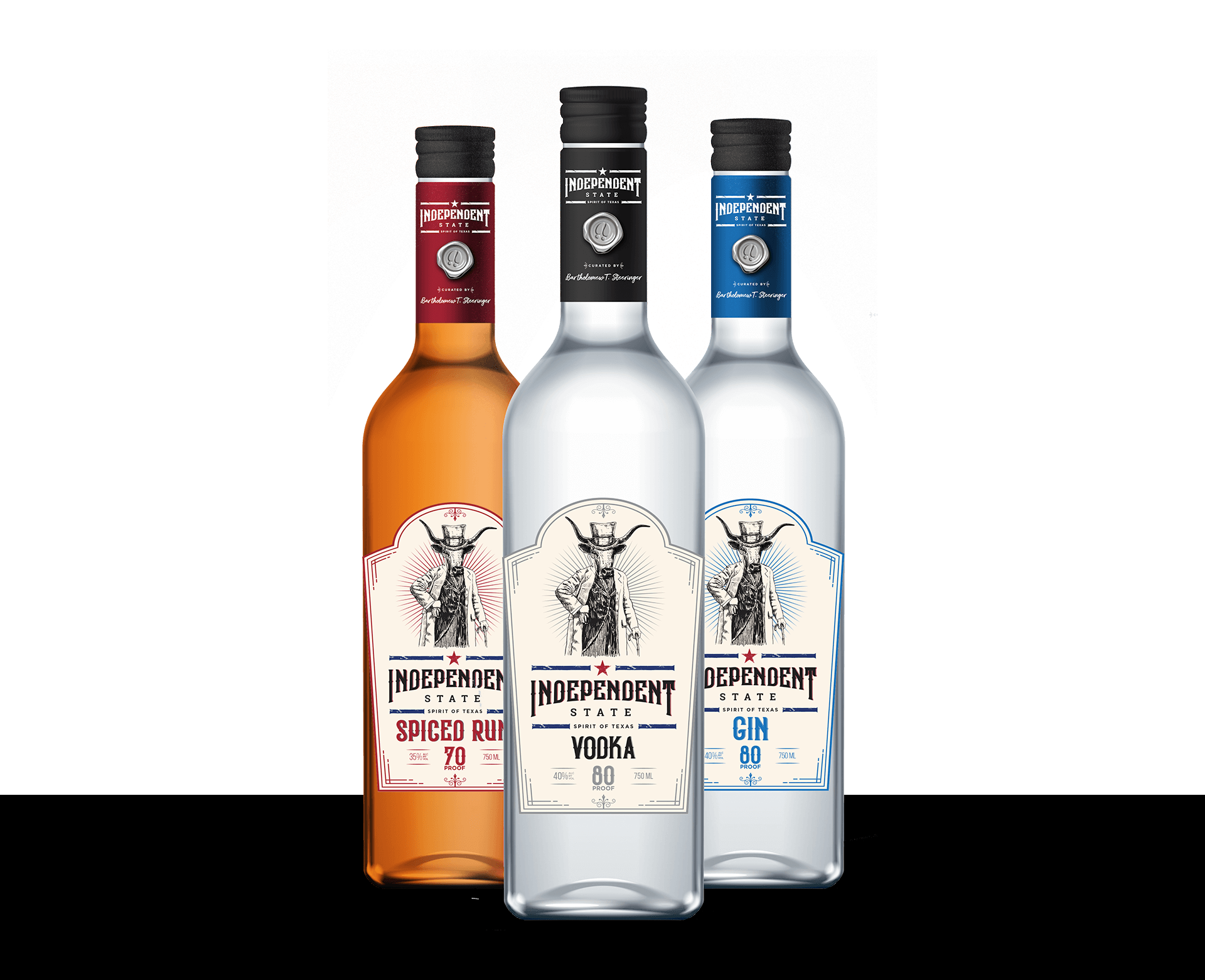 They never officially stated that Bartholomew T. Steeringer was the inspiration for designating the Longhorn as the Texas state large mammal back in 1995, but we all knew.
Who else could it have been? No one exemplifies what it means to be a Texan more than the man-cow, the myth, the legend.
With a resume that includes such accolades as Medal of Valor-recipient fighter pilot, world record holder for deepest free dive and a key architect of what would become known as the internet to name a few, Bartholomew (NEVER Bart as many learned the hard way) turned his discerning eye to the world of distilling. And it's certainly no coincidence that what followed was Texas spirits becoming all the rage.
While his various endeavors took him from elegantly luxurious bars in Monaco to authentic Juke Joints hidden in the farm lands of the Mississippi Delta, Bartholomew never found the spirit that was "Liquid Texas" as he liked to put it.
Well as we all know, if you want something done right you have to do it yourself. So Bartholomew took his lifetime of experience and bottled it. The result is his true enduring legacy – A portfolio of spirits that are personified by the man-cow himself… Bold, yet sophisticated. Strong, yet smooth. Just as appropriate at a black-tie gala as on the open plain.
Welcome to the Independent State of Bartholomew T. Steeringer. Enjoy your stay.


150 East Palmetto Park Rd.
Suite 800
Boca Raton, FL 33432

621 Kalamath Street
Suite 135
Denver, Colorado 80204

15476 NW 77TH CT,
Suite 318
Miami Lakes, FL 33016
lest's Chat
Privacy Policy: By filling out and submitting this form, you are giving consent to receive communication from Peak Seven in the form of email, text, phone, and mail. Your data will only be used by Peak Seven. We will take all the steps reasonably necessary to ensure that your data is treated securely and that no transfer of your Personal Data will take place to an organization outside of Peak Seven's companies. We use cookies and similar tracking technologies to track the activity on our Service and we hold certain information. No method of transmission over the Internet or method of electronic storage is one hundred percent secure. We strive to use all commercially acceptable means to protect your Personal Data. You may unsubscribe at any time.
---