Nauticall
---
Branding, Web Dev, Video Production, Photography, Signage, Events, Ad Campaign, Merchandise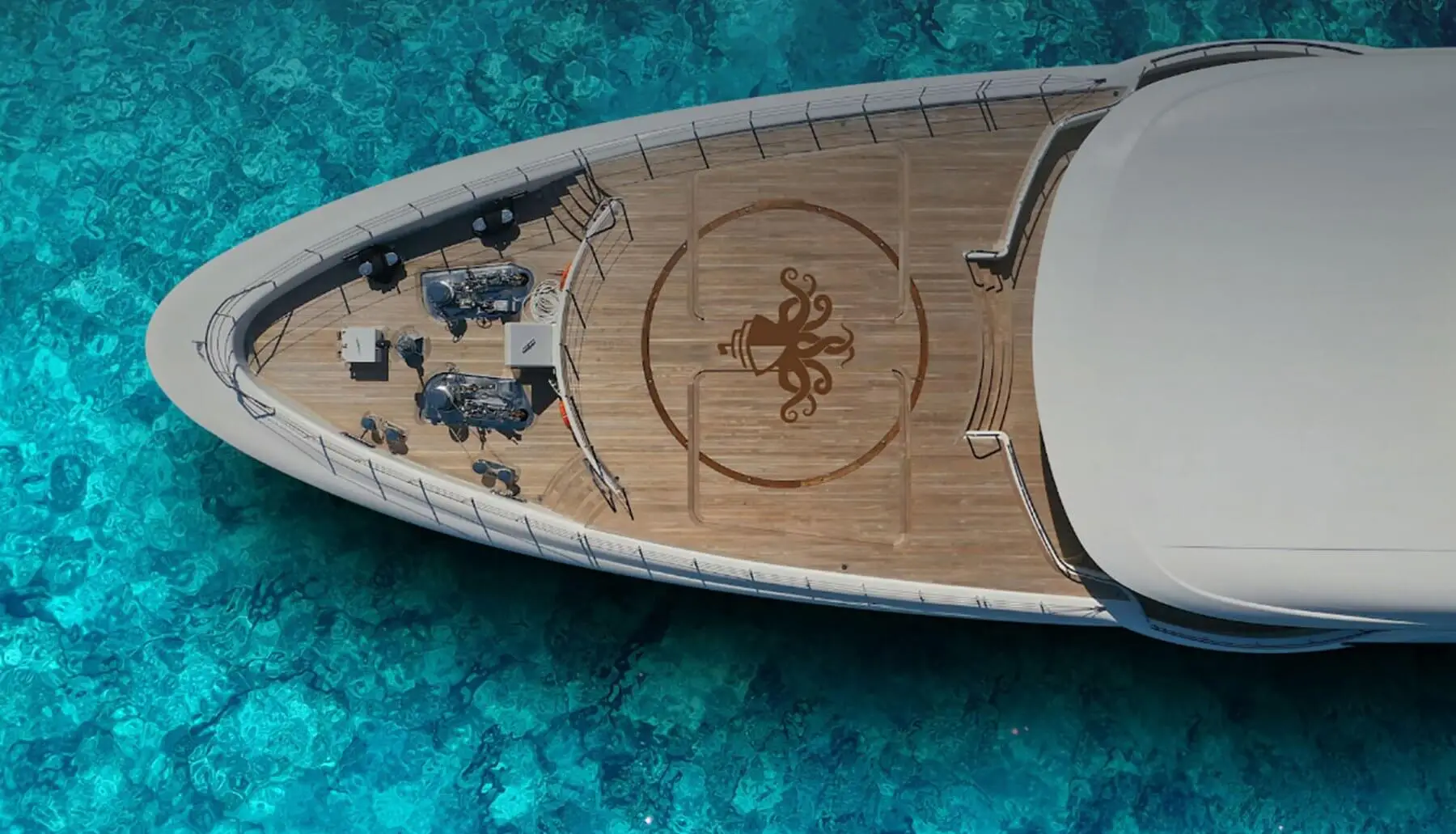 Charting New Waters
Scope of Work
Branding
Web Dev
Video Production
Photography
Signage
Events
Ad Campaign
Merchandise
Peak Seven embarked on an exciting journey with Nauticall, a game-changing startup in the yachting industry.
Expand Your Reach
Our agency had the privilege of crafting the entire brand identity for this innovative company, starting from the conception of its name to the creation of a captivating logo, the "Yachtopus." Drawing inspiration from the company's mission of providing accessible franchising services to smaller yacht brokers, we developed a visually striking and memorable brand that perfectly encapsulated Nauticall's unique value proposition. Our team also designed a user-friendly website, captivating pitch decks, and engaging email campaigns, ensuring a cohesive brand experience across various touchpoints. With our strategic branding efforts, Nauticall was empowered to level the playing field, offering smaller yacht brokers access to resources previously reserved for larger, established players. The Nauticall brand, supported by its distinctive visual identity and comprehensive marketing collateral, positioned the company as a trailblazer, revolutionizing the yachting industry and providing new opportunities for growth and success.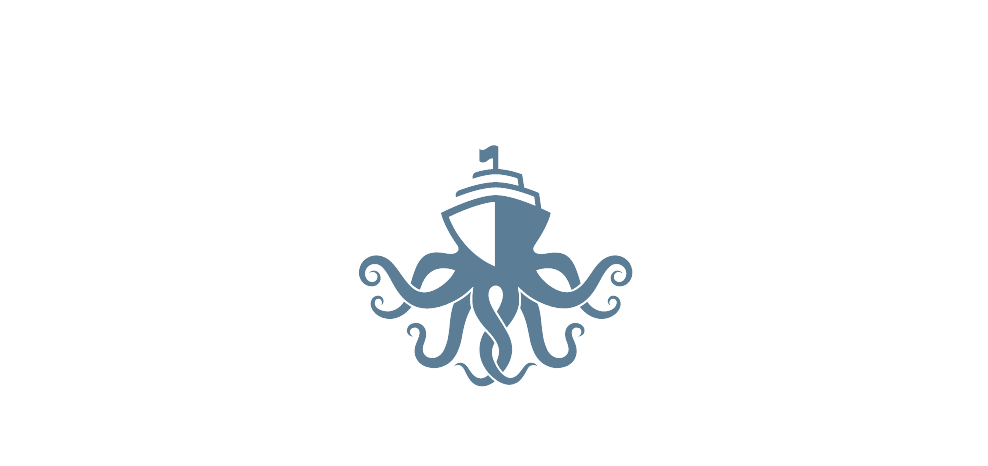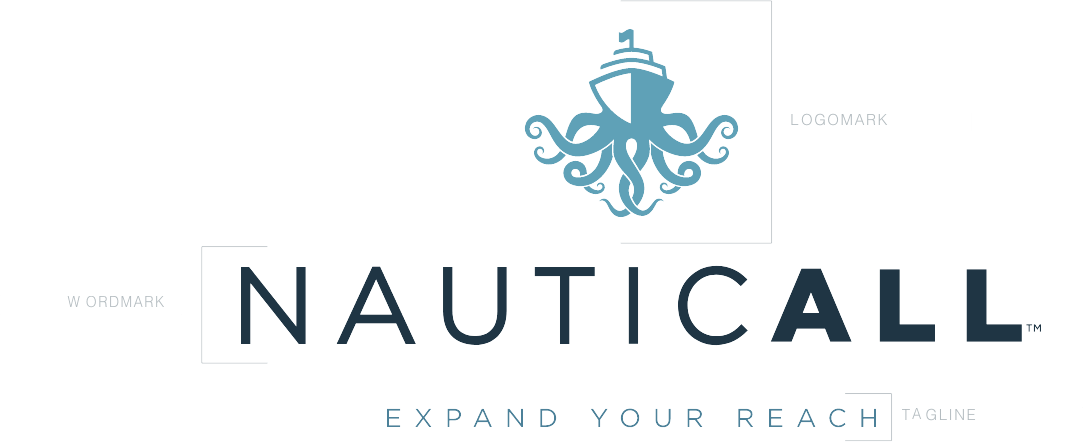 THE LOGOMARK
The NauticALL brand identity contains three parts: the logomark, wordmark and tagline. When used together, either vertically or horizontally, the elements in this lockup must be spaced proportionately and follow the color and presentation rules outlined herein.
THE TAGLINE
The tagline is a statement designed to bring our brand identity to life. It's a reflection of who we are, what we value, and what draws our customers closer to NauticALL. Like yachting itself, "Expand Your Reach" is an aspirational promise of power and freedom.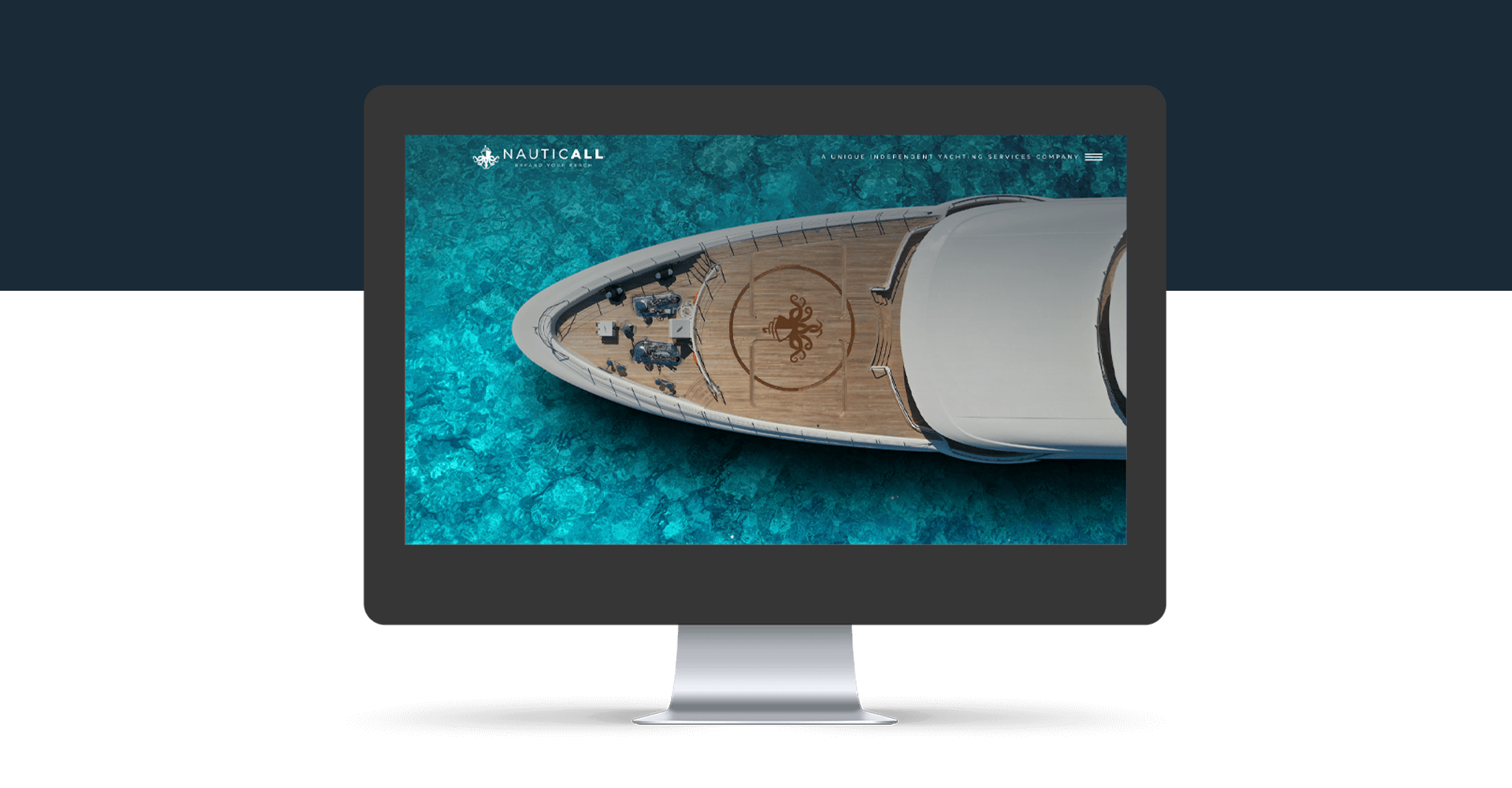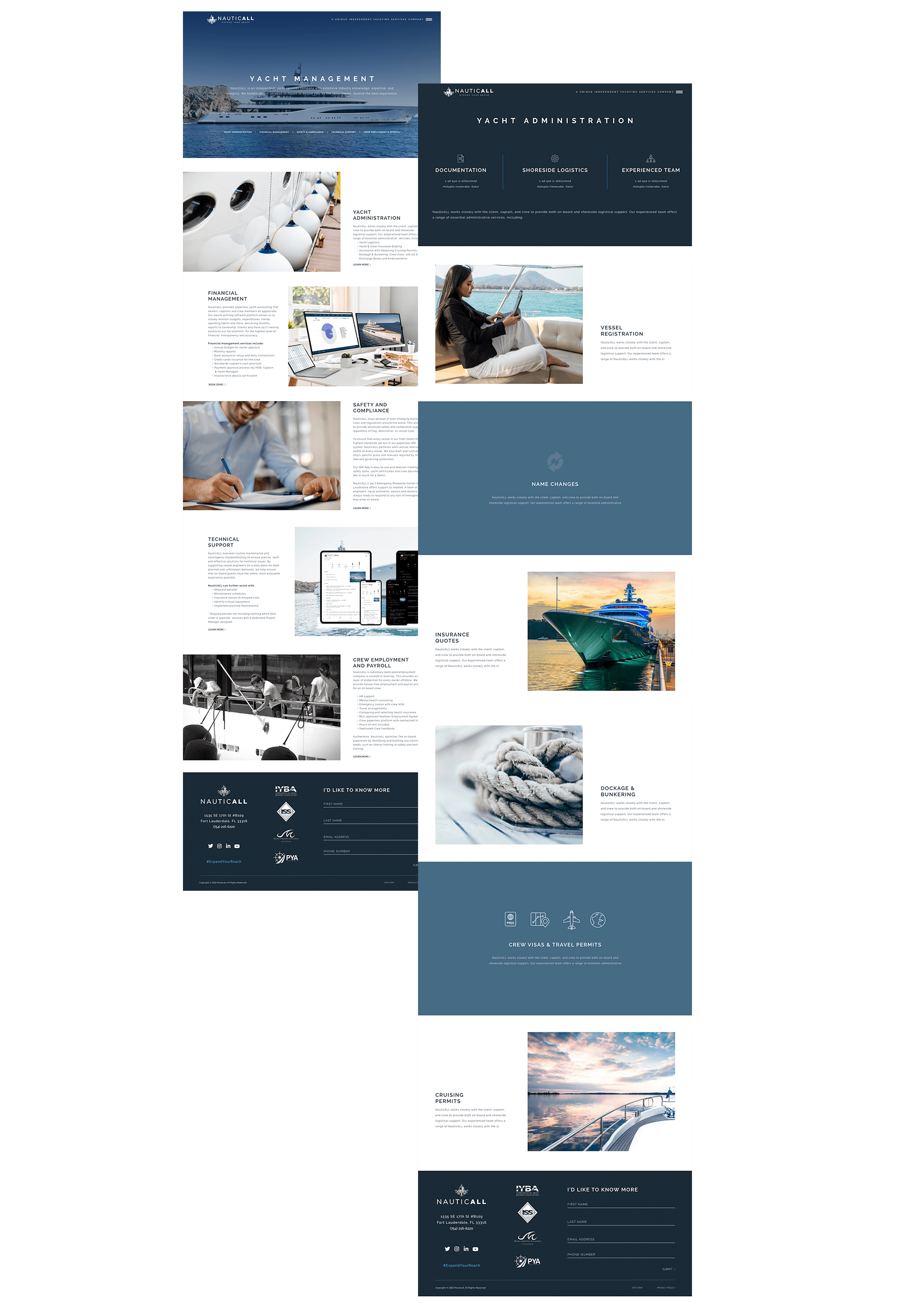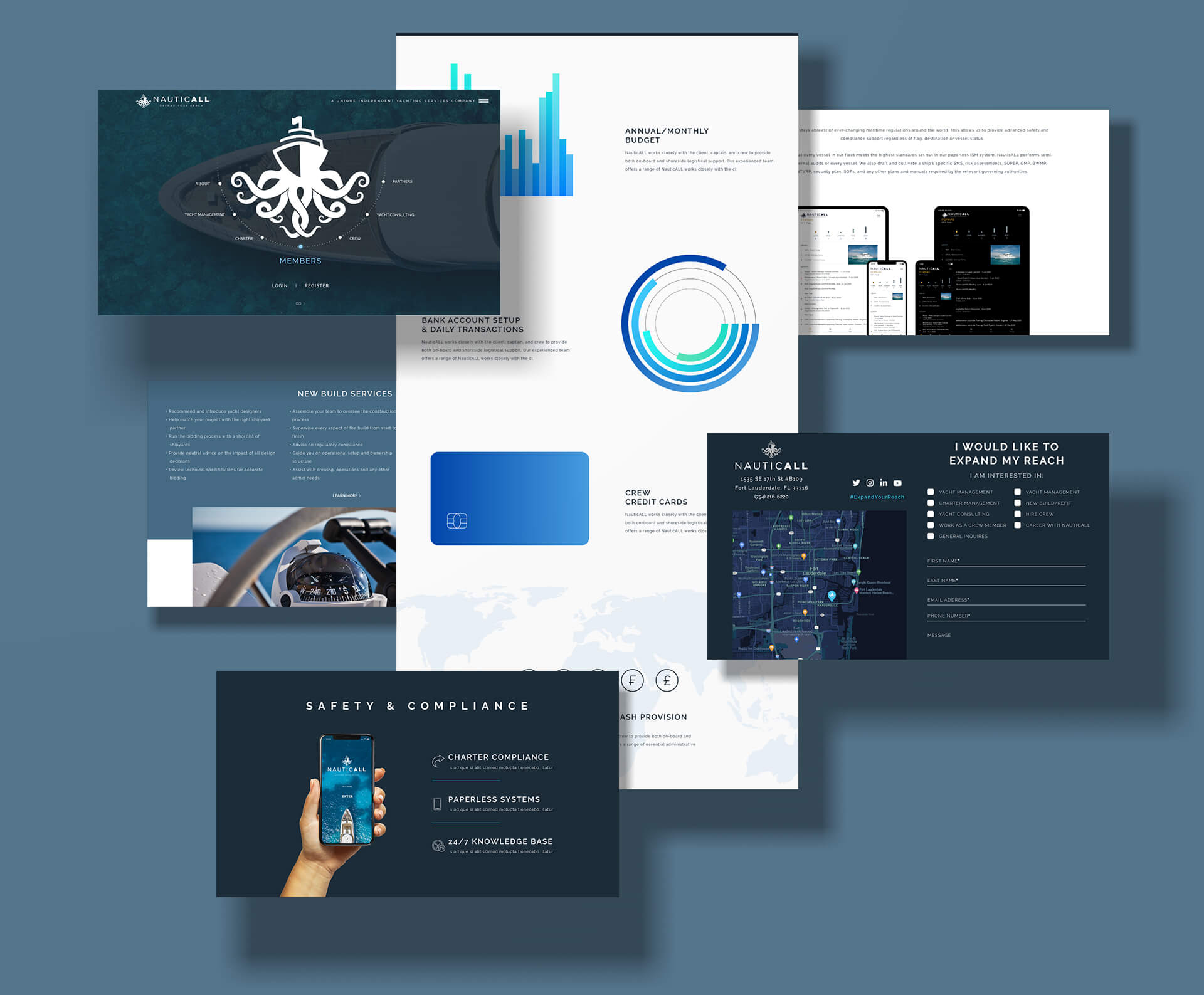 150 East Palmetto Park Rd.
Suite 800
Boca Raton, FL 33432

621 Kalamath Street
Suite 135
Denver, Colorado 80204

15476 NW 77TH CT,
Suite 318
Miami Lakes, FL 33016
lest's Chat
Privacy Policy: By filling out and submitting this form, you are giving consent to receive communication from Peak Seven in the form of email, text, phone, and mail. Your data will only be used by Peak Seven. We will take all the steps reasonably necessary to ensure that your data is treated securely and that no transfer of your Personal Data will take place to an organization outside of Peak Seven's companies. We use cookies and similar tracking technologies to track the activity on our Service and we hold certain information. No method of transmission over the Internet or method of electronic storage is one hundred percent secure. We strive to use all commercially acceptable means to protect your Personal Data. You may unsubscribe at any time.
---