Roswell Surf Edition
---
Branding, Web Dev, Video Production, Photography, Signage, Events, Ad Campaign, Merchandise
Awake the lake.
Client
Roswell Surf Edition
Scope of Work
Branding
Web Dev
Video Production
Photography
Signage
Events
Ad Campaign
Merchandise
When Roswell Surf Boats, a line of watersports boats under the Monterey Boats umbrella, sought to establish a distinct brand identity that would resonate with a younger audience, they turned to Peak Seven for an edgy and youthful transformation.
Wake Up. Surf. Repeat.
Through clever advertising, captivating headlines, trendy graphics, and dynamic photography, we successfully positioned Roswell Surf Boats as a separate entity, tailored specifically to appeal to a younger demographic. A line of apparel further solidified the brand's identity, creating merchandise that aligned with the desired youthful and edgy image. Through our creative endeavors, Peak Seven effectively captured the spirit of adventure and excitement that comes with watersports, attracting a fresh audience without compromising the core values and reputation associated with being a Monterey Boat. The result is a unique and engaging brand experience that resonates with the target market while upholding the renowned Monterey Boat legacy.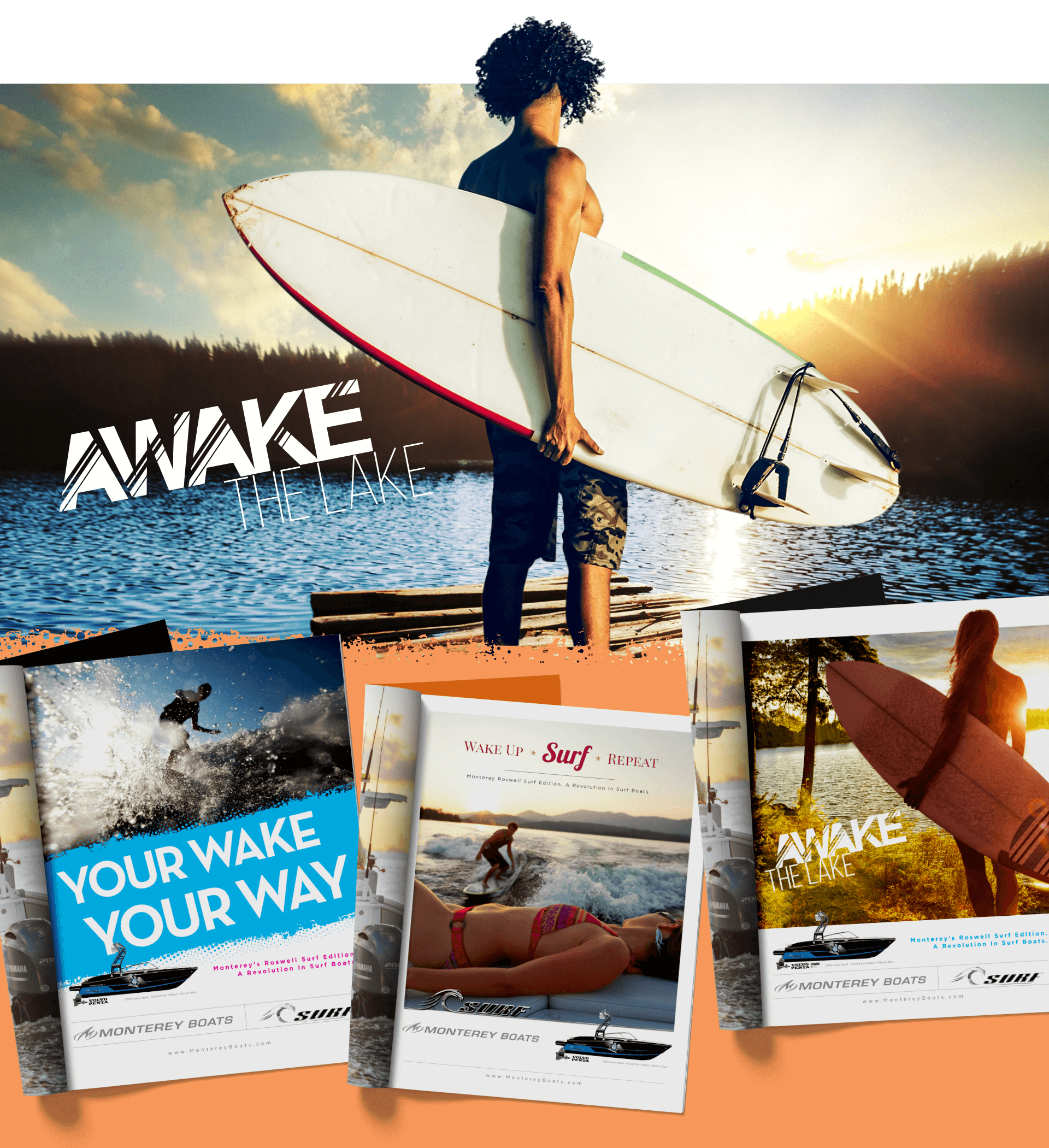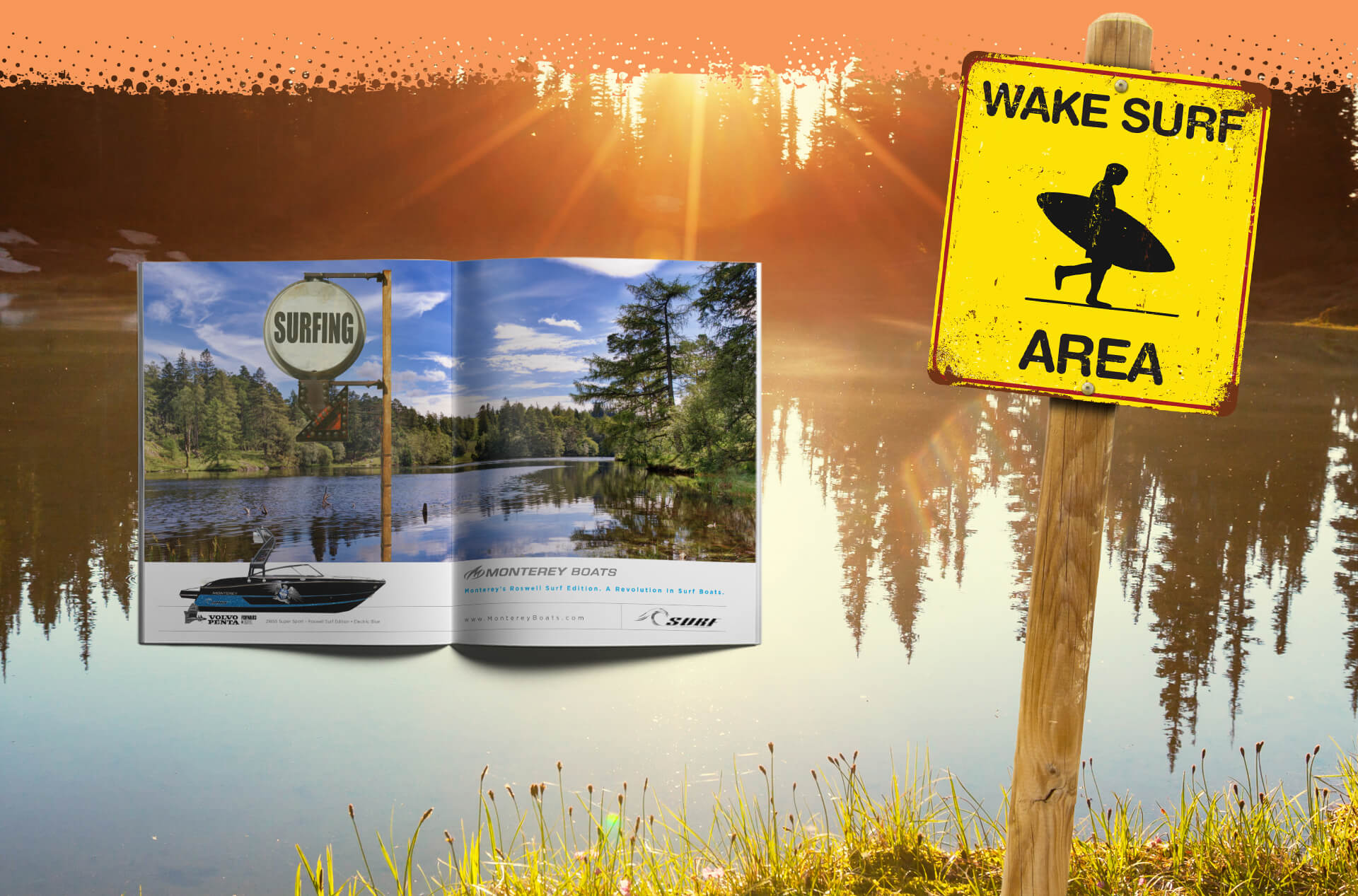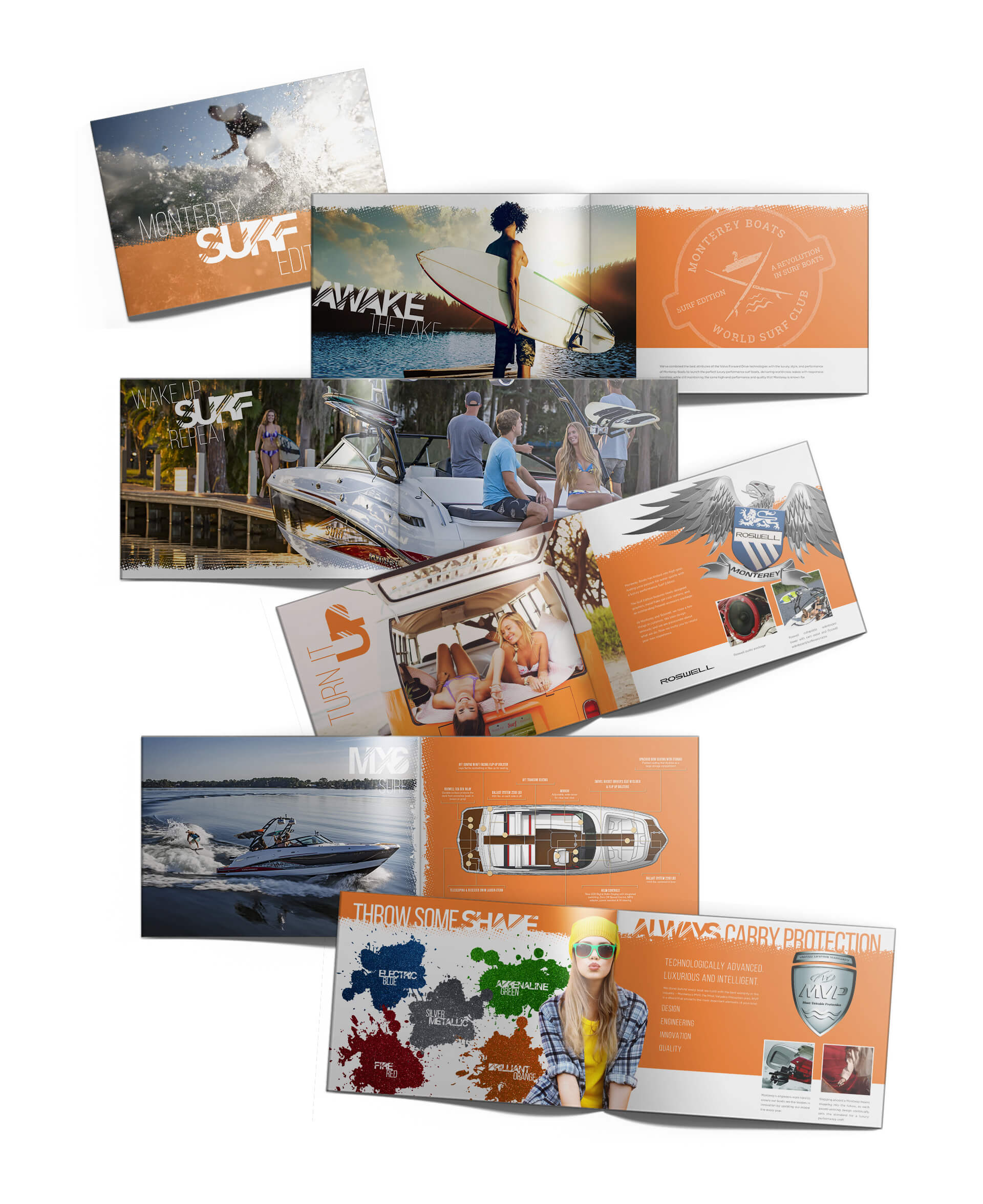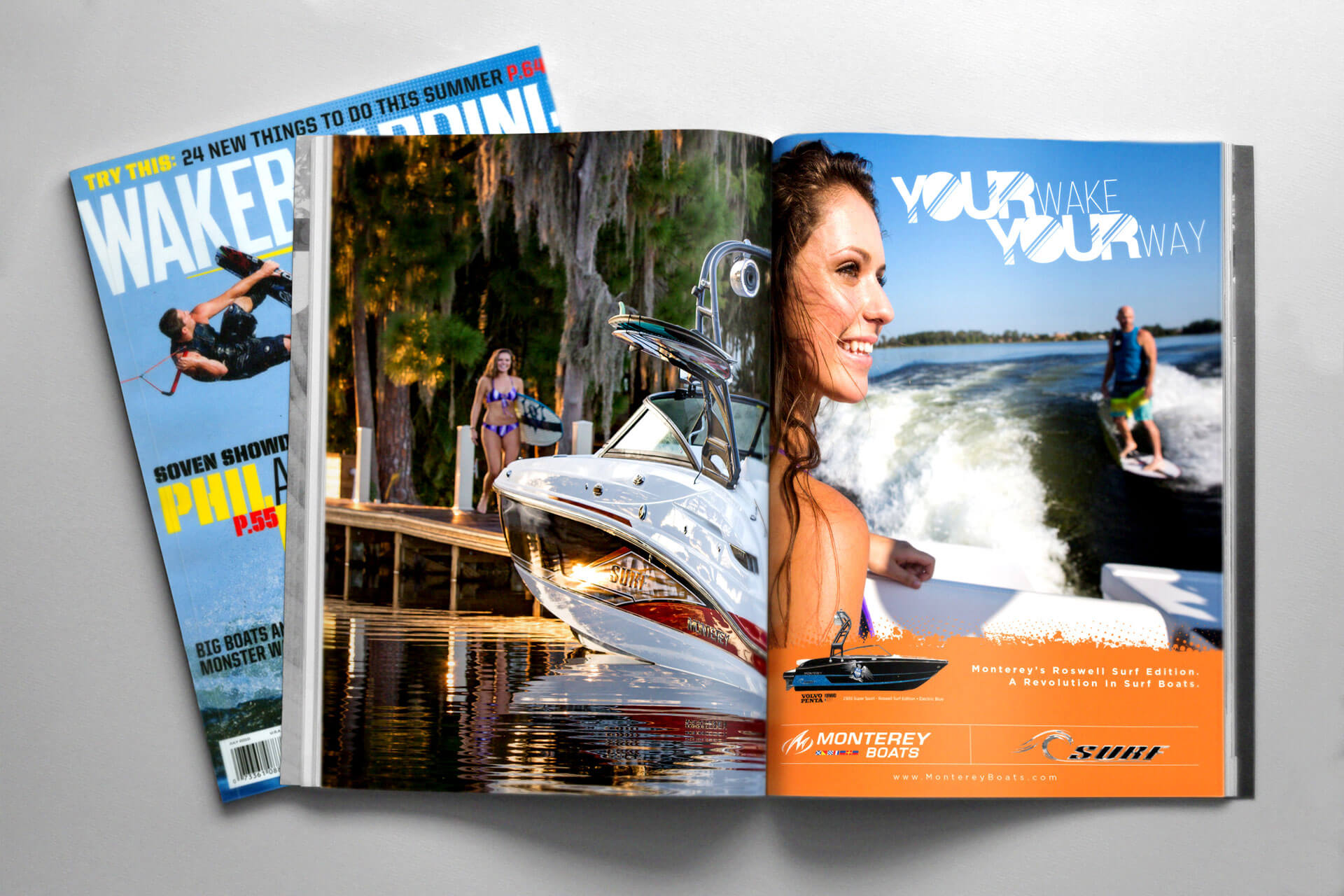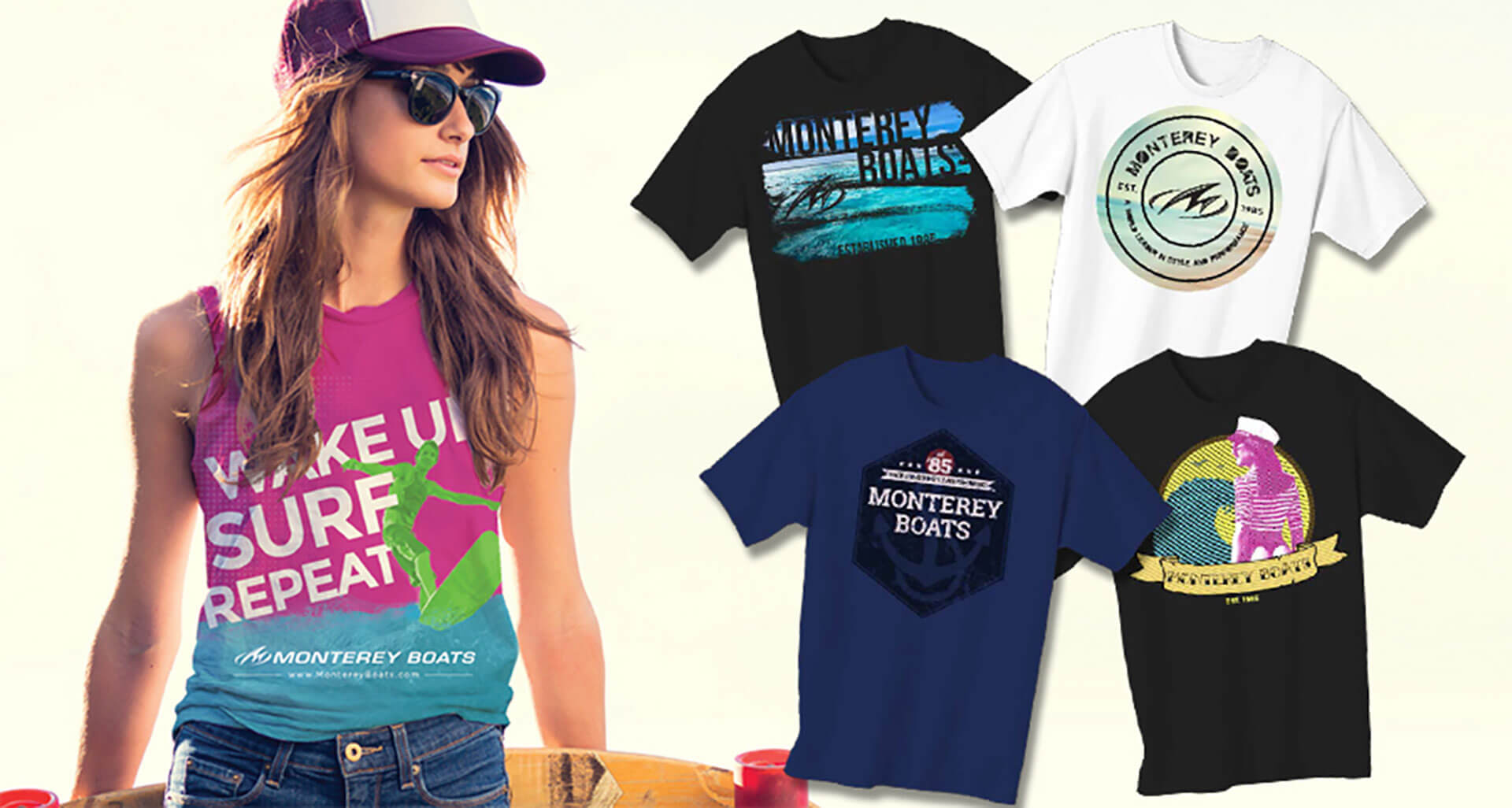 150 East Palmetto Park Rd.
Suite 800
Boca Raton, FL 33432

621 Kalamath Street
Suite 135
Denver, Colorado 80204

15476 NW 77TH CT,
Suite 318
Miami Lakes, FL 33016
lest's Chat
Privacy Policy: By filling out and submitting this form, you are giving consent to receive communication from Peak Seven in the form of email, text, phone, and mail. Your data will only be used by Peak Seven. We will take all the steps reasonably necessary to ensure that your data is treated securely and that no transfer of your Personal Data will take place to an organization outside of Peak Seven's companies. We use cookies and similar tracking technologies to track the activity on our Service and we hold certain information. No method of transmission over the Internet or method of electronic storage is one hundred percent secure. We strive to use all commercially acceptable means to protect your Personal Data. You may unsubscribe at any time.
---