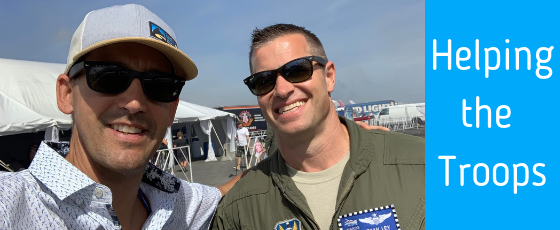 Helping The Troops
Written By Darren Seys - November 27, 2018
Help For Our Heroes
Darren Seys, founder, and CEO of Peak Seven was quoted in the Miami Herald's article There's still lots of time to help others for Thanksgiving, this week. As a board member of Entrepreneurs' Organization South Florida (EO), Darren indicated that troops in their early 20s needed guidance on "starting a business, joining a company or just integrating back into the civilian community," and that EO was going to give these troops any mentoring they needed to get readjusted to civilian life.
"One of EO's core values is to 'Make a Mark' like serving our community," Seys said. "It's extra special to do this for these young South Florida men and women who bravely serve our country in the air and on the ground. بينجو اون لاين "
Thank you to the Miami Herald for writing such an uplifting and thoughtful article. We hope Darren's words helped to inspire some more good acts in our community this holiday season. كيف تفوز في روليت You can find their interview with Darren in the second section of the article. رهان الخيل
To read the full Miami Herald article, click here.
To learn more about EO, click here.
comments powered by

Disqus
Share