Sunshine State of Mind: Our CEO Speaks (Optimistically) in Major Newspapers
Written By Darren Seys - March 30, 2015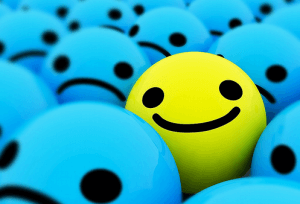 "The future looks bright," say Sunshine State entrepreneurs like Darren Seys, CEO of Peak Seven, recently featured on the Miami Herald, Sun Sentinel, and Palm Beach Post. "It's clear the South Florida economy has hit a great stride, and our members are overwhelmingly confident the business climate will grow even stronger."
In a world of recession panic and cutback scares, it is encouraging to see the numbers of confident entrepreneurs forging forward toward a profitable future. According to Ostrowski, a survey done by the Entrepreneurs' Organization found that about 88% of South Florida business owners anticipate bigger profits in the coming years, and 75% even plan to increase their staff. It seems the Sunshine State is ahead of the rest of the world when it comes to being optimistic, with the number of entrepreneurs expecting bright profit futures falling somewhere on the 78% range.
But while the nation – and the world for that matter – adjusts to growing economic constraints, are entrepreneurs simply overly optimistic Pollyannas driven by unfounded dreams. كيف تربح في الكازينو According to Nobel laureate Daniel Kahneman, the answer is a somewhat complicated yes. موقع ٣٦٥ To Kahneman, bestselling author of Thinking, Fast and Slow, entrepreneurs are an irrational bunch, driven less by calculated decision-making and more by "Delusional Optimism."
It turns out, this is actually a good thing.
In an interview with Eric Schurenberg, editor-in-chief of Inc. Magazine, Kahneman explains, "All the world's inventions came from people who didn't know the odds they were facing…if they had known, they might not have done it, so a lot of progress is driven by delusional optimism. We like optimists and we want to be lead by people who say we are going to be OK…optimists are more likely to be successful because they will inspire optimism in others."
Although some have written off entrepreneurs' cheery outlook as the "optimism bias" – a tendency to look at the glass as being half full – for South Florida business owners, it may just be a case of self-fulfilling prophecy. A recent article on the Miami Herald Business Monday section detailed a resurgent South Florida economy starting early 2015.
According to J. Antonio Villamil, founder and principal of the Washington Economics Group in Coral Gables, South Florida has all its economic cylinders "running at a high rate."
It seems likely then, that South Florida entrepreneurs are on to something.
Our own CEO had this to say about the link between optimism and the booming South Florida economy. "[Us] entrepreneurs are an inherently optimistic crowd, but all the hard numbers back up our positive view of the local economy."
comments powered by

Disqus
Share