Florida Sunshine & the Future of Content Marketing
Written By Felix Chi - April 15, 2015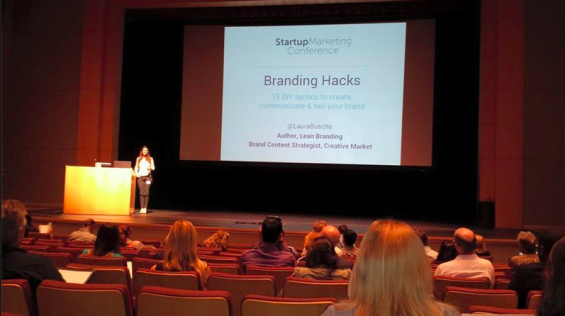 What do you get when you mix industry thought leaders in growth hacking, SEO, marketing, lean startups, enterprise innovation and plenty of sunshine? SFIMA's Startup Marketing Conference in Ft. Lauderdale!
The event took place April 9th, and featured speakers like Aaron Kahlow, CEO & Founder of Online Marketing Institute, Zach Onisko of Autodesk and Laura Busche from Smashing Magazine, among many others, bringing together leading industry minds to talk about some pretty exciting things in marketing. Our very own Marketing Director, John-Michael Del Valle (JM), was a member of the Growth Hacking Panel, discussing the future of marketing and lean startups.
We sat down with him to talk about key takeaways and thoughts from the event.
1. How can Growth Hacking change the way we market brands and products?
Growth hacking is combining marketing, development, and data science, and utilizing these diverse disciplines to enable fast-paced growth with small budgets in a smarter and more efficient way. The status quo has been that organizations see these core disciplines separately. Growth hacking aims to combine them into a laser-focused strategy. It's less about shortcuts or actual "hacks", and more about a way of thinking, a paradigm shift in how we do marketing.
2. Your takeaway on Content Marketing and SEO?
In our industry, it's common knowledge that SEO is a staple marketing channel due to the heavy use of search engines like Google. But actually, the best way to see results from search engines is to instead focus on quality content to drive optimization organically. In other words, quality content is key over SEO – developing content that people are actually searching for and providing the information and answer to their query. This drives credibility and authority on Google – and goes beyond just search engines to all marketing channels, even e-mail, and social media. 
3. Key marketing trends to watch for?
As marketers, one of the key things we should be thinking about is what data can do for us. In terms of hyper-targeted marketing content, data science is the proverbial tip of the iceberg. I think we'll be seeing an influx in software and central database management platforms to help in developing predictive analysis and sales forecasting. It's basically using algorithms and models, like those used in financial institutions, applied to the marketing space. 
4. Your favorite content hacks from the conference?
One thing that caught my interest was the AIDA method for writing effective copy, presented by Neville Medhora. AIDA stands for Attention, Interest, Desire and Action, simplifies the copy process, and can be used for e-mail, web copy and pretty much anywhere you want to drive engagement.
Another cool hack I learned is a technique to prevent Gmail from sending your e-mails to the Promotions folder. You simply include a P.S. asking for a reply or comment. Once the customer replies to your e-mail, this signals Google to whitelist your e-mail address. 
5. Give us a glimpse of the future of marketing.
Even in an industry that's constantly changing and pushing the envelope, I can't help but still be in awe at the potential of the future when it comes to the marketing space. At the conference, discussions broke out about topics like iPhone wearable technology, augmented reality, and even websites as we know it becoming obsolete. Actually many things that would seem Sci-fi before are plainly just around the corner. 
I think the main takeaway is how quickly technology can change the marketing landscape, and as marketers we must be able to adapt to these emerging platforms. 
At Peak Seven, we are proud to have been a part of a local movement to share ideas and discuss what shapes or marketing and messaging, especially in the South Florida community, and we look forward to having the opportunity to participate again. Check out upcoming events on the SFIMA  website.
comments powered by

Disqus
Share