Peak Seven Ad Agency Adds Jobs, Services with Acquisition of Bigfoot Web
Written By Julia - March 15, 2022
BOCA RATON, FLA. (PRWEB) MARCH 14, 2022
Peak Seven, is excited to announce the acquisition of Bigfoot Web, LLC., an established digital development ad agency based in Denver, CO. لعب البوكر Bigfoot Web has a diverse portfolio of both B2C and B2B customers, which will enhance Peak Seven's existing book of clients.
Bigfoot Web was founded by renowned digital marketer Keith Roberts in Denver. Roberts will stay on as part of the executive team at Bigfoot. Bigfoot Web will also retain its name but add the tagline "A Peak Seven Company" to build upon the Florida firm's well-established brand. افضل كازينو اون لاين
"This is a strategic acquisition that expands our reach to the western United States and complements our established suite of services," said Peak Seven CEO Darren Seys. "I am excited to collaborate with Keith to rapidly expand Bigfoot, which developed a great client base and stellar reputation over the years."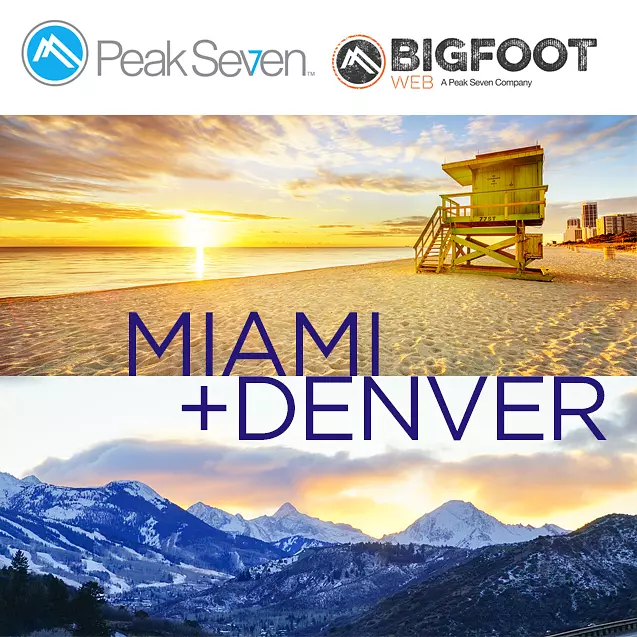 Peak Seven's acquisition will dramatically expand Bigfoot Web's suite of services to include the addition of branding, video production, and even stronger digital marketing and development capabilities.
"I could not have found a better company than Peak Seven to ensure we continue to deliver for our clients," Roberts said of the merger. "Their extensive in-house horsepower gives Bigfoot the back-end it needs to enjoy rapid growth while maintaining our excellence."
The acquisition will bring economic growth to both Denver and Boca Raton, adding at least 10 new jobs in Denver and an additional four high-paying jobs in Boca Raton. Bigfoot Web's day-to-day Account Services will be directed by Julia Klein, a Peak Seven executive who now resides in Denver.
Peak Seven plans to introduce to the Denver market its flat rate "all-in" retainer model that has been successful with the firm's current home building, yachting, fitness, spirits, and aerospace clientele.
The acquisition will merge two talented teams that both serve mid-size to large companies across the U.S. Seys plans to incorporate increased automation to deliver results while maintaining the human element that has helped propel Bigfoot Web and Peak Seven to success through the years.
About Peak Seven
Peak Seven is a full-service ad agency established in 1999 with a strong reputation for branding, technology, video, and digital marketing solutions. Peak Seven is located at 40 SE 5th Street, Suite 401, Boca Raton, Florida 33432. شرح لعبة روليت
comments powered by

Disqus
Share