Peak Seven's Beginner's Guide to Content Strategy and Blogging
Written By Darren Seys - July 30, 2014
I have always been one to follow a schedule: get up, workout, eat, go to work, come home, eat some more, sleep, and repeat through Friday. When I fall off this schedule by either by skipping a workout or even a meal, I become stressed, which in turn affects my productivity and mood.
Blogging and content strategy go hand in hand, and require the author to follow a schedule and have a strategy. If you go in without a plan, you are setting yourself up to fail: you can easily make excuses and procrastinate until you no longer see the need to write that blog entry from over a week ago. To learn more about blogging, content strategy, and staying on track, we read Contently.com's e-Book called "Blogging and Content Strategy."
Why People & Companies Fail at Blogging
According to Contently.com, there are three main reasons why companies fail at blogging and content marketing:
1.    They don't invest in quality content.
2.    They don't execute consistently.
3.    They don't promote or optimize their content.
More so than time and research, blogging is about knowing your content, knowing your audience, and having a desire to grow and share that content with the world. If you are a fashion blog whose target audience are Millennials, and you blog about mom jeans and Crocs being trendy, you not only do not know your audience, but probably don't have much of one either. Furthermore, many fashion blogs die out because their writers fail to post consistently. How is your reader supposed to know when to check back for new updates? And even more importantly, if you don't promote yourself and try to get your name out there, you can never grow or go beyond your current reach. Now is the perfect opportunity to look into creating a game plan and strategy to ensure you're on the path to success.
Starting On Success: Goals
Before writing your first post, you should define goals for your blog. Ask yourself questions such as how many subscribers do I want to obtain ultimately? Who do I want to share my content and to represent me in the niche I blog for? What do I consider success, conversions or ROI? Having solid goals before even starting will help you begin your path to success.
Strategizing Your Goals
Having a strategy is crucial to your blog's success: if you have a plan to follow, you cannot make excuses for getting lost on your way. For example, many people who swear by eating clean follow a routine called "meal prep" where they prepare all of their take-to-work-lunches on Sunday night. Having a pre-made lunch for every day of the week ensures they will stay on their diet because excuses for not having time to make lunch during the week will be obsolete. Here is where content calendars come into play: make a content calendar so you never have writer's block and subsequently can't make excuses for never feeling inspired. Many blogs use Monday as "Motivational Monday" and Friday as a day to post lighter more fun content.
Making Great Content Your Reality
Content is the main ingredient in your cookbook to success. After all, why else are people looking at your blog in the first place? They have a hunger to learn, and you are a chef that will teach them the recipe.
You can find inspiration almost anywhere. You can grab content from looking at news articles online, be it Google Alerts, Twitter, or even just CNN.com. You can offer your critique on current events, celebrity gossip, or try and decode a celebrity's cryptic tweets and Instagram posts. Piggybacking off of hot topics ups your chances of your content being read.
Selecting a Headline
Never underestimate the power of a good headline. Headlines are the first item a reader sees ultimately what triggers their interest to read the article. Your headline should reflect the content in your blog post, but should also be attention-grabbing. Your sub-header should contain more information on your main points, but still maintains your reader's interest in clicking on your post.
Luring Your Audience In
Another strategy to engage your readers is linking to related posts. If you put links to related posts on your blog at the bottom of your post, you can see an increased engagement among your readers, as they will stick around longer to check out your content. Contently.com also recommends utilizing the "Wikipedia Link Luring Wormhole" strategy, which involves putting links to previous related posts in each paragraph, engaging your reader to spend more time checking out your posts.
Influencing Your Audience
If you are a chef and your audience is your guests, you want them to leave feeling satisfied and happy. If your guests were all vegetarians, for example, you would not want to serve them any meat. Similarly in blogging, you do not want to provide your audience with content that is not relevant to them, as surely they will quit reading your blog.
Before you even begin writing, you should define your audience. Are you trying to reach the 20-somethings who love to club-hop on the weekends and frequent Chipotle? Or are you trying to reach the 30-40-year-old stay-at-home moms who are only interested in healthy, low-carb recipes? Knowing the profile and preferences of the audience you are trying to reach will help you determine your content and when to post your content. Per Contently.com, you want to be relevant to your readers' daily lives and become part of THEIR routine.
Delivering Your Message
The tone in which you set for your blog is part of your identity and one of the reasons your readers continue to turn to you for information. When defining your tone, be distinct and stick to it. If you are that same fashion blog catering to Millenials, you don't want to sound uptight and too formal. Instead, you would want to sound more casual, maybe pepper your writing with a little sarcasm and some abbrev's (abbreviations, for all you non-Millennials). If you are selling a product or service, it is imperative to not sound like a sales pitch. Instead, use customers' success stories as content strategy. Write a quick story focusing on the person, how the product or service helped them, and explain how their life improved: your product should not be the focus.
Getting Your Name Out
Sharing is caring, and that same phrase applies to blogs and content. Sharing your content across multiple social media platforms increases your search engine rank, which means people will see your content sooner when they use Google or Bing. However, different social media platforms should communicate your post in different ways as each platform reaches a different audience. On Twitter, for example, you have a very brief amount of time to grab the user's attention, and here is where having a strong headline comes in. Tweet the article title as well as a link; without a provoking headline or an interesting image to go with it, you could easily be overlooked. However, on LinkedIn, however, you have slightly more time to make an impression on your readers, so you could include an interesting quote plus a link to the blog.
Another way to spread your content is by reaching out to an "Influencer." An influencer is somebody who can influence the actions or thoughts of others; be it a popular blogger, a site like Mashable, or a popular Twitter account. While you are ultimately writing for an audience, you want the big influencers to be part of that audience as well. Having an influencer share your content can mean increased traffic and subscribers to your blog. Beyond just increased subscribers and traffic, reaching a larger audience can mean more sharing across social media platforms, exposing even more readers to your content that you would never have otherwise reached.
How do you know where your readers are being directed from to your blog? This brings me to my next point of tracking.
Tracking & Beyond
How you view your blog's success is ultimately up to you, but before you even write your first post, it is imperative that you establish tracking for your blog. Tracking allows you to see how many readers are looking at or signing up for your content, where they came from, and how long they stayed there. Knowing what types of content clicks with your readers as well as doesn't will make content generation much easier. Many bloggers use Google Analytics to get key insights their blogs, such as how many visitors, percentage of bounced visitors, and time spent on the blog entry. So whether you measure your success in the number of blog visitors, ROI in the form of opt-ins to newsletters or conversion of leads to the completion of sales, tracking will help you see your milestones and set goals.
Each instruction of this brief guide is imperative to your blog's success. Again, I visit the idea of a cookbook: if you follow all of the instructions and ingredients for your red velvet cupcakes, you will have red velvet cupcakes. If you skip an ingredient or undercook your cupcakes, you probably won't be very happy with your product. First, define your goals and create a strategy that you will follow. This strategy should include a pre-determined content calendar, as well as frequently checking top headlines. Next, decide on your tone and stick with it – it is how your readers with identify you and identify with you. Create your content, create strong headlines, share your content, and be sure to utilize as many social media platforms as possible. Put links to previous posts on your page as well as in each blog's paragraph to up your search engine rank. Reach out to the influencers to expand your content's reach to readers beyond your scope, and don't forget to track all of your results! Practice makes perfect, and your blog's success may not be immediate, but with trial and error as well as dedication and passion, you will eventually get there. Now, where are those red velvet cupcakes you were baking?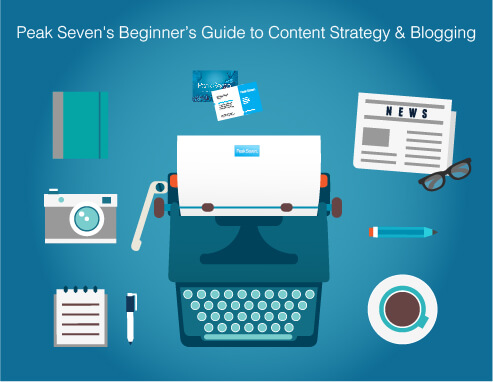 comments powered by

Disqus
Share